Feed What's
Real
In order to maximize our pets' wellbeing, we believe that having real ingredients in their diet is key. At Instinct, the source of every ingredient is crucial and each ingredient included in our recipes must have value. What we leave out of our pet food matters even more at times. Discover the impact of real ingredients on our pet's nutrition to learn what it means to Feed What's Real®.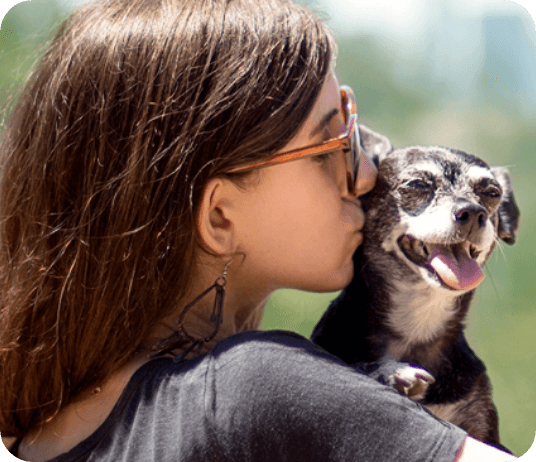 Real Benefits, Naturally Derived
We use a variety of ingredients to supply nutrients and enzymes that are naturally sourced from nutritious foods like fruits, vegetables, coconut oil, apple cider vinegar, and turmeric, as well as real meat. This contributes to the overall health and wellness of our pets. Helping them gain lean muscles, improving skin health and coat condition.
Animal-Based Protein
Consumption of animal protein is essential for pets as it provides essential amino acids – something that vegetable protein can't provide
alone. We are committed to our raw philosophy and this reflects in what we do. We provide real natural raw nutrition, essential for our pets with real animal protein as the first ingredient in all recipes, not peas or potatoes. All products are minimally processed, ensuring more raw nutrients intact in every bowl of kibble.
Made Without
Our products are manufactured with the best ingredients available worldwide.All recipes are free from filler, by-product meal, soy, corn,
potato, any artificial ingredients and other frequently used ingredients that trigger food sensitivities. We believe that every ingredient should serve both nutritional and functional needs.
All Natural
We keep our products completely natural even for preservative measures. All freezedried raw meals and kibble are incorporated with tocopherols (Vitamin E), rosemary and citric acid which creates a potent natural preservative.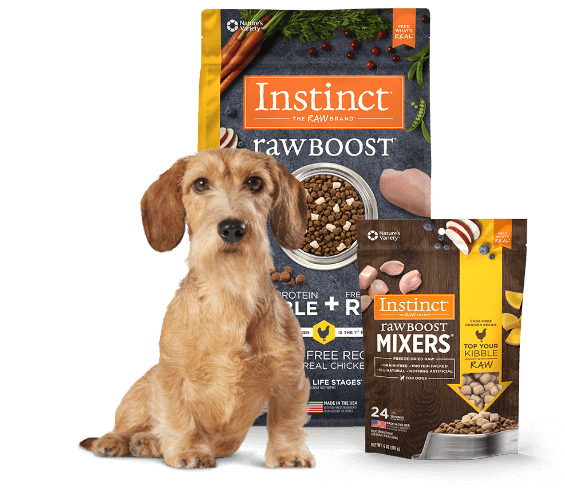 Using the Finest Ingredients Available, Made in the USA
In 2021, Instinct was awarded Lincoln Manufacturer of the Year. All of our kibble recipes are made in collaboration with partners in the US, while our raw recipes are produced in-house and our wet recipes are made by reputable co-packers in Thailand and Kansas.
Our products and manufacturing procedures are certified as "Excellent" Safe Quality Food (SQF) Food Safety rating. We are the only raw pet food company in North America with these certifications and it distinguishes us from others in the industry. In addition, our frozen and freeze-dried raw recipes undergo High Pressure Processing (HPP) to ensure products are free from pathogens, meeting the highest food quality and safety standards.
Responsible Sourcing
The source of the ingredients is crucial. We hold to a stringent requirement guide when selecting our ingredients. We promise to source the highest quality, safest, and most nutritious ingredients possible. Generally, we source our ingredients domestically and expand out to other locations when the ingredients are truly superior. The choice we make matters and we provide the best for your pet.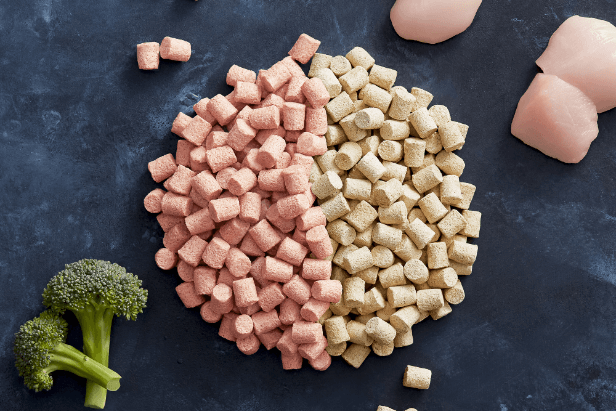 Making the best nutrition out of great ingredients
All ingredients are carefully selected to formulate the best recipe for our pets. In 2009, we formed a Nutrition Council involving pet nutritionists, certified vets and R&D experts. Discussion is held twice yearly to ensure refinement of work progress and aligned goals.
Sustainable Efforts
In 2020, Instinct became a member of Pet Sustainability. We are dedicated to becoming more sustainable. We uphold the motto of "A Little Longer Means A Lot ®".
Shop Now